An eBay marketplace experiment
From Secretguru to eBay Hire an experimental pilot in London, helping small businesses offer services to larger audiences. A marketplace where people can book unique experiences, buying time from professionals in areas ranging from cooking to business mentoring or beauty.
Small businesses find it hard to market themselves – due to high marketing cost competing against larger organisations find it hard to acquire customers and cut through.

People find it hard to discover things to do locally

We initially launched our MVP product called SecretGuru (a beta pilot in London), which was later pivoted as a pilot across the Bay area to become eBayHire.

Secretguru
- Try something new, do something different.
A marketplace for smaller businesses to offer small unique experiences people can book that are normally quite difficult to find.
"eBay Is Now Selling Live Services, Launches Secretguru As A Beta Pilot In The UK"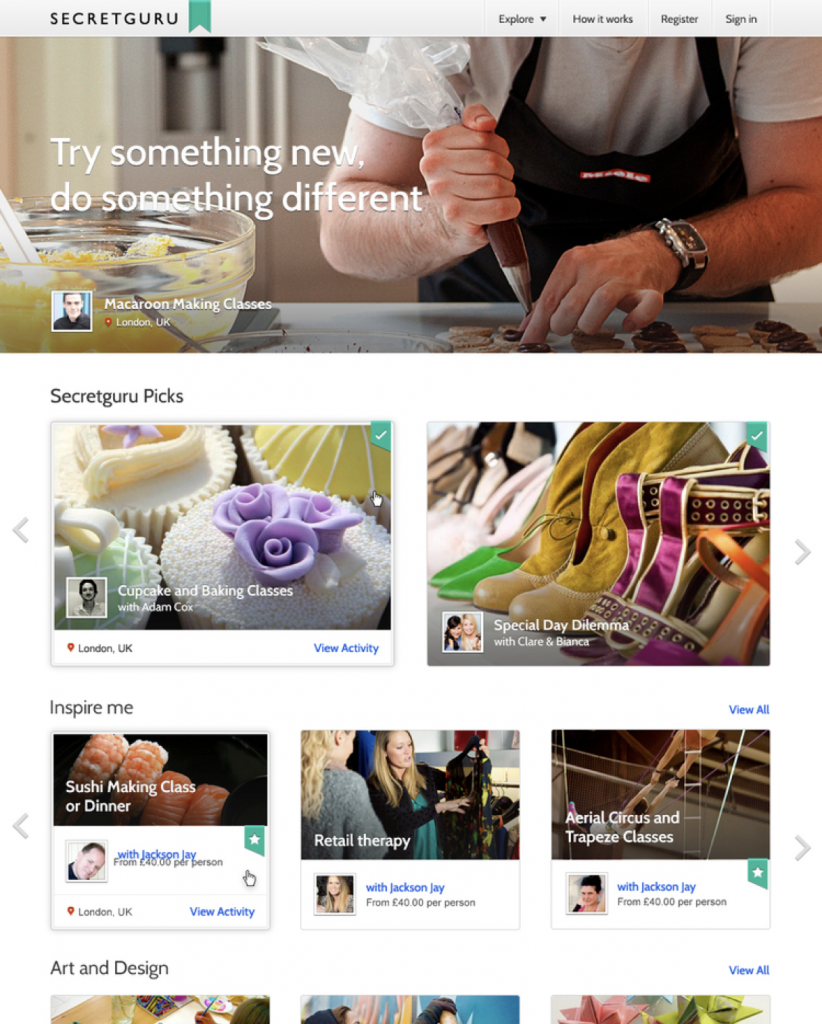 Secretguru pivoted it's business to become eBay Hire, a professional local service marketplace partnering with organisations and small businesses.
eBay Hire
A marketplace for service professionals to advertise their services to help people find interesting things to do in their areas.
Drive traffic to providers from related eBay searches to scale the audience and fin product market fit.
Scaling through dynamic product advertising
To scale eBay Hire we created a new contextual advertising format for eBay – Dynamic Product Adverts. The adverts were placed across eBay to drive traffic to suppliers profiles.
Traffic coming from related items on eBay (e.g. Golf Clubs) surfaced adverts pointing to a service providers profile page (e.g. Golfing Coach).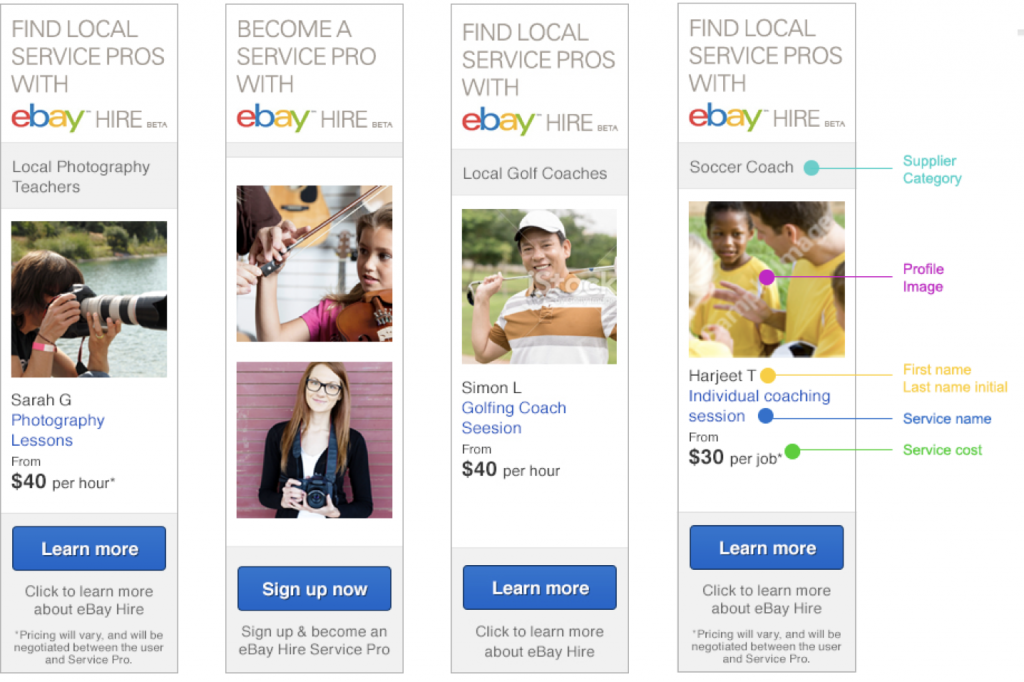 Conversion funnel from eBay to eBayHire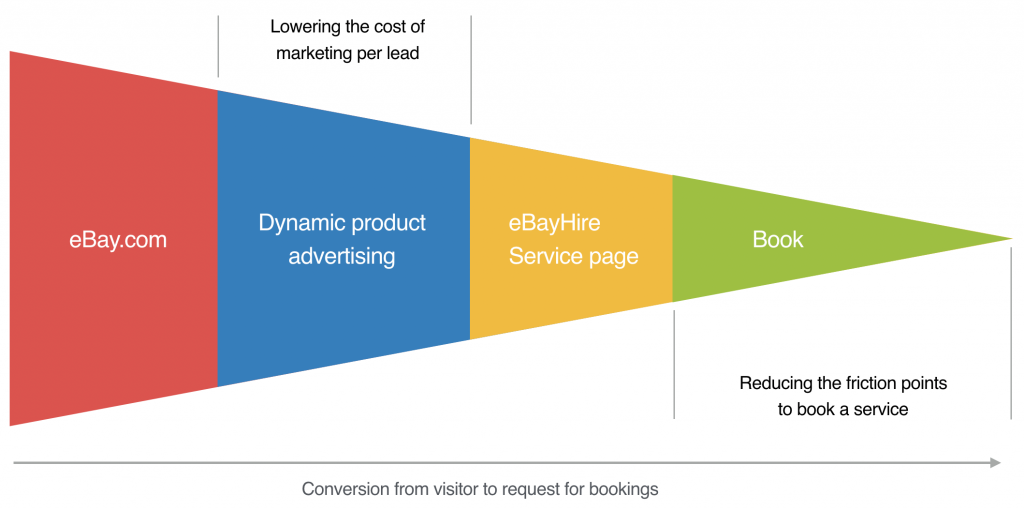 Supplier mobile app concept
The interaction design and flows for a supplier mobile app was created to give service professionals an easy way to manage jobs and job communication.
Concept / Interaction design
Working directly with eBay Innovation Group. A group dedicated to run experiments to find new business ideas that can be taken to market. I developed the core product from interaction to interface and worked directly with our engineering team to support the implementation to production. I also worked directly with the business development team by creating prototypes and product concepts that were presented to the board as opportunities for consideration.
Our team managed to sign up 25 professionals to Secretguru's London soft launch. We later pivoted the people market place to a professional services marketplace run as another pilot in the SF Bay Area.

Major partners signed up as organisations on eBayHire as part of the SF Bay Area pilot – Professional Gold Association, American Tennis Association
eBayHire was transferred to an internal team to scale the product and develop the idea further.
"eBay Debuts New Angie's List Competitor And Local Service Provider Marketplace, eBayHire, In The US"

"eBay UK launches Secretguru beta site, helps you find experts to get stuff done"
"David is great! I've worked with him on a few projects and he's a solid creative lead who can produce beautiful designs quickly and at high quality. He worked with us at eBay and did a nice job."
Rodrigo Madanes
Director, Innovation & New Ventures