Find people and places to date
Loveflutter helps you find new people to meet and the best places to date nearby.
Dating has become single dimensional – looks based, something is missing.
People struggle to meet in the real world finding it hard to take the next step.
First we created a web based solution and made a lot of mistakes launching a feature heavy app which was difficult to maintain.
We stripped back all the functionality to a core feature set, and developed iOS / Android as our MVP mobile apps.
Creating a space for people to add a story about who they are.
Allow matched profiles to find places half way and suggest a place directly from messaging.
Allow venues to promote their business and events through our messaging system though our Promoted Places advertising platform.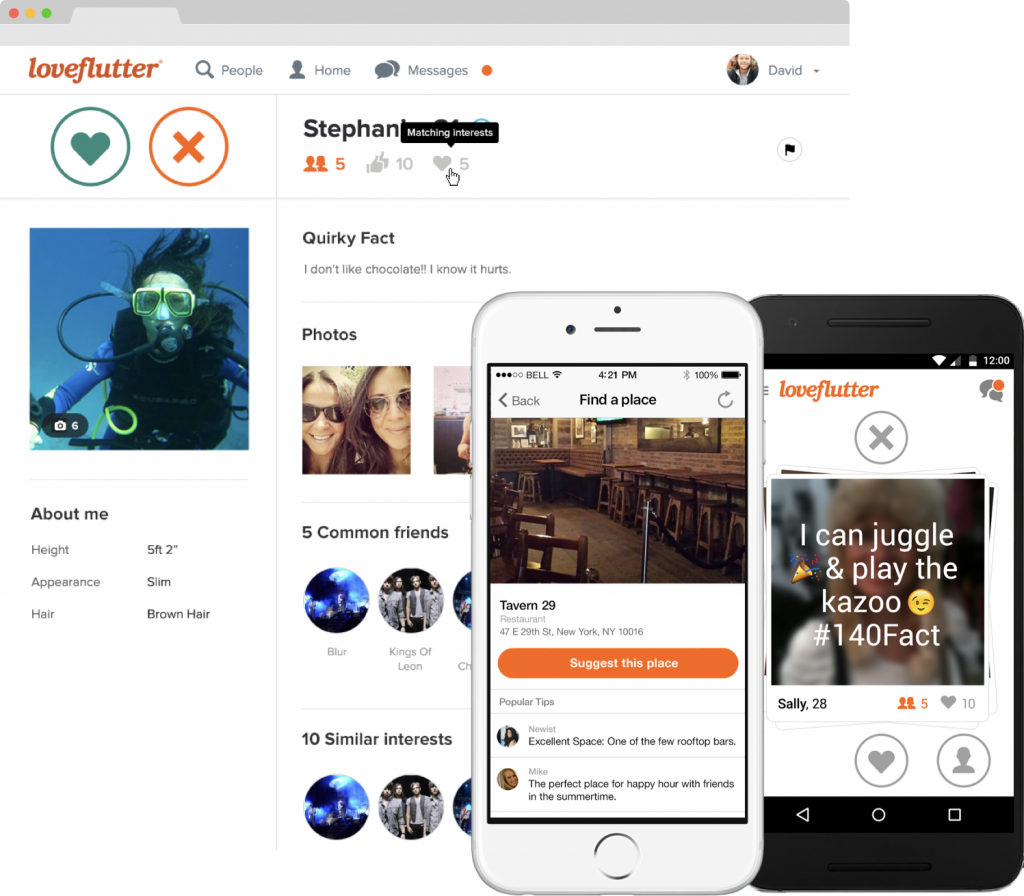 New Dating App Loveflutter is More Twitter than Tinder

New Dating App Startup Aims to Be the 'Thinking Person's Tinder'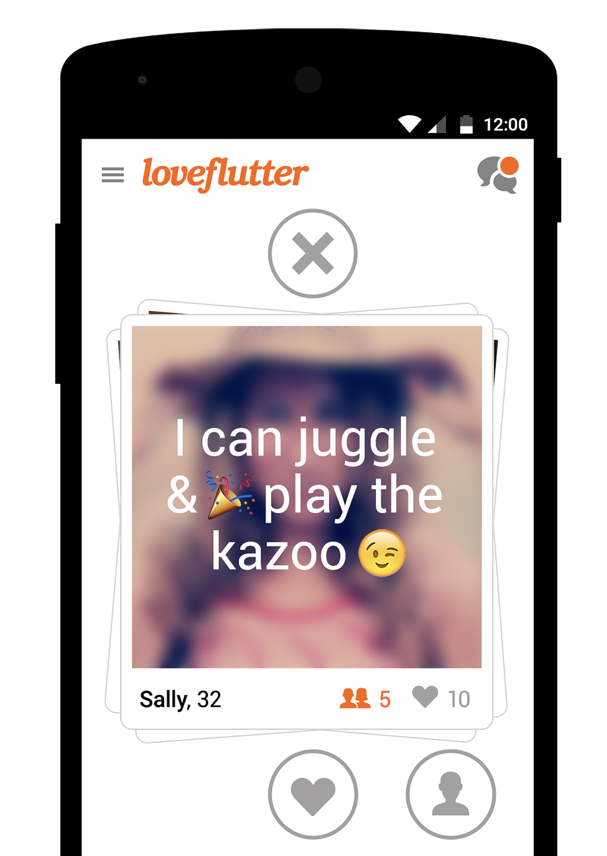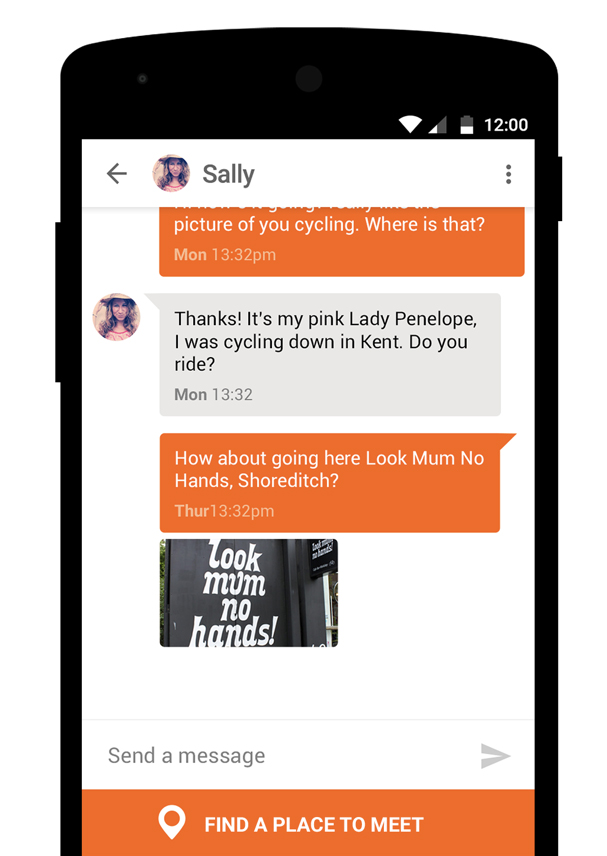 Find people nearby
People see a fact with a blurred picture behind common friends / matching interests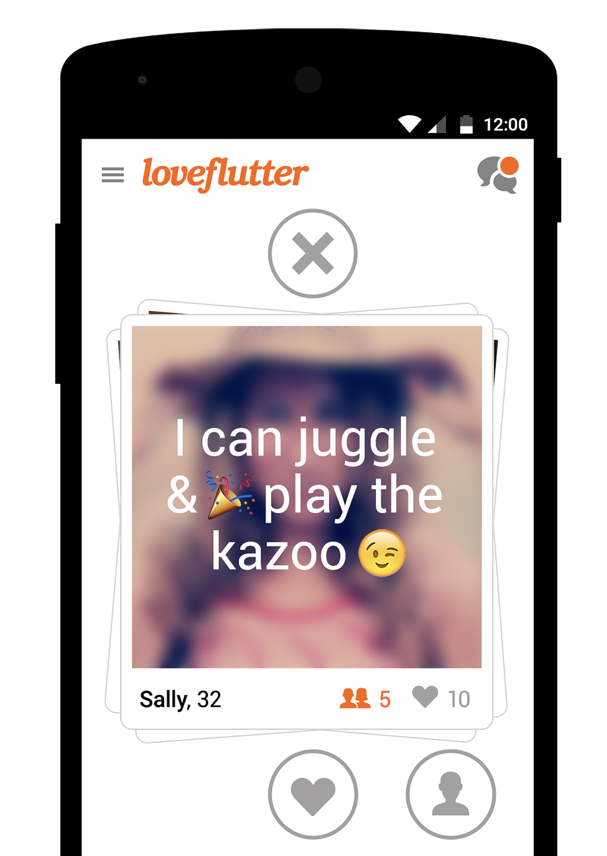 Hold down to show the picture
Swipe up to 'Pass' or swipe down to 'Like'
If the person you like, likes you back, it's a match!
We connect you together in a message
Start a chat by sending a message
Tap 'Find a place to meet' to find venues

Refresh the venue to find another place half way between each of you
If you've found the place, suggest the venue and send it directly in a message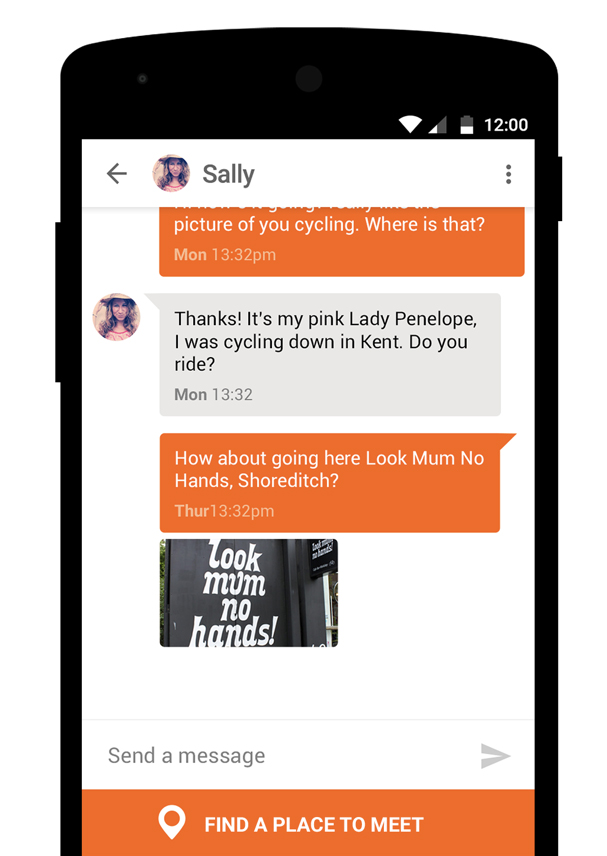 We launched a new advertising platform to allow venues to promote their business, events and experiences through the Loveflutter advertising platform.
"Loveflutter's new 'Promoted Places' ad unit lets advertisers pay to have their listing appear when prospective daters are matched and want to find a place to actually meet offline."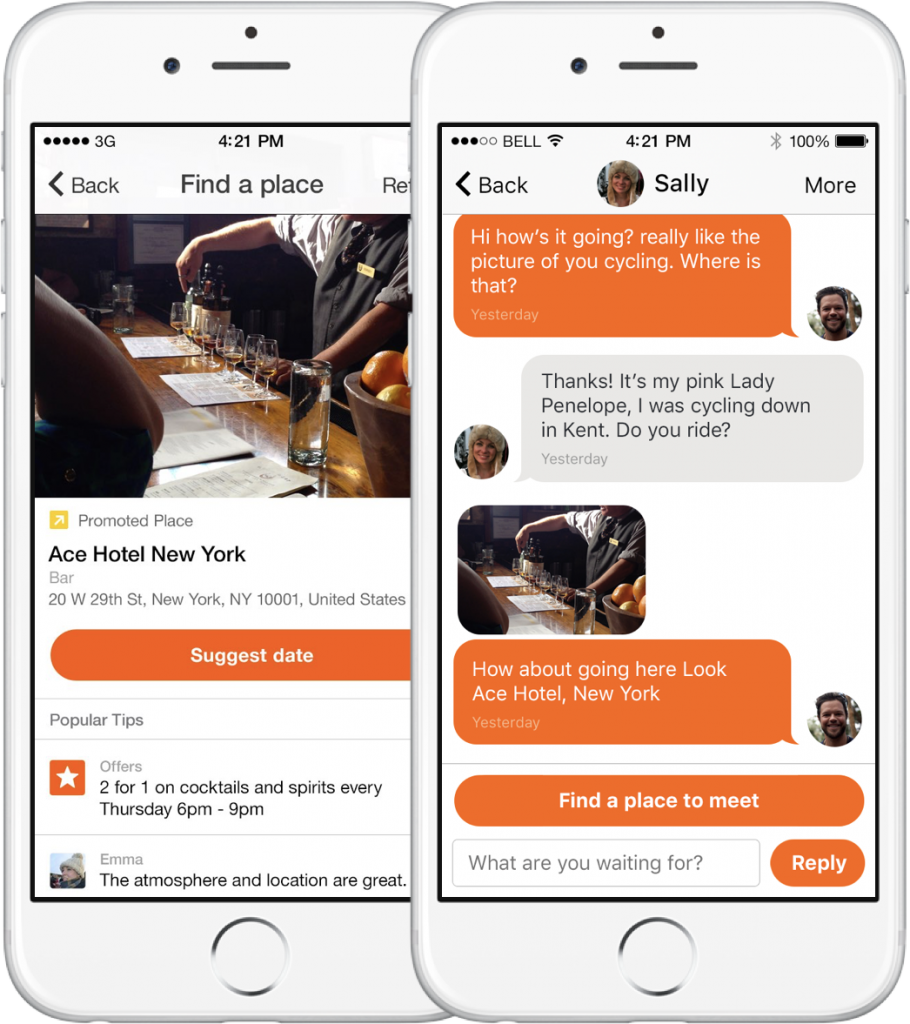 Brand awareness and marketing
We approached Havas to work with us and help launch a campaign. Havas was onboard and launched an illustrative campaign featuring 17 unique illustrated paper bags putting personality first across 106 different media sites across London.
Award: Silver – Campaign Big Award 
Social experiment events launch

'Paper bag Speed Dating'
Taking the campaign further we launched 'Paper Bag Dating' as a social experiment to put peoples personalities ahead of physical attraction, partnering with the Science Museum London, Lates – The Science of Attraction and New York Hall of Science.
"Paper Bag Speed Dating is a new dating craze that lets personality take centre stage"
Copycats spawned across the world and the dating buzz featured on day time shows, Comedy Central, The Doctors, 'The Talk' by Sharon Osbourne, CNBC News and many international outlets.
In the press, news and featuring on day time shows!​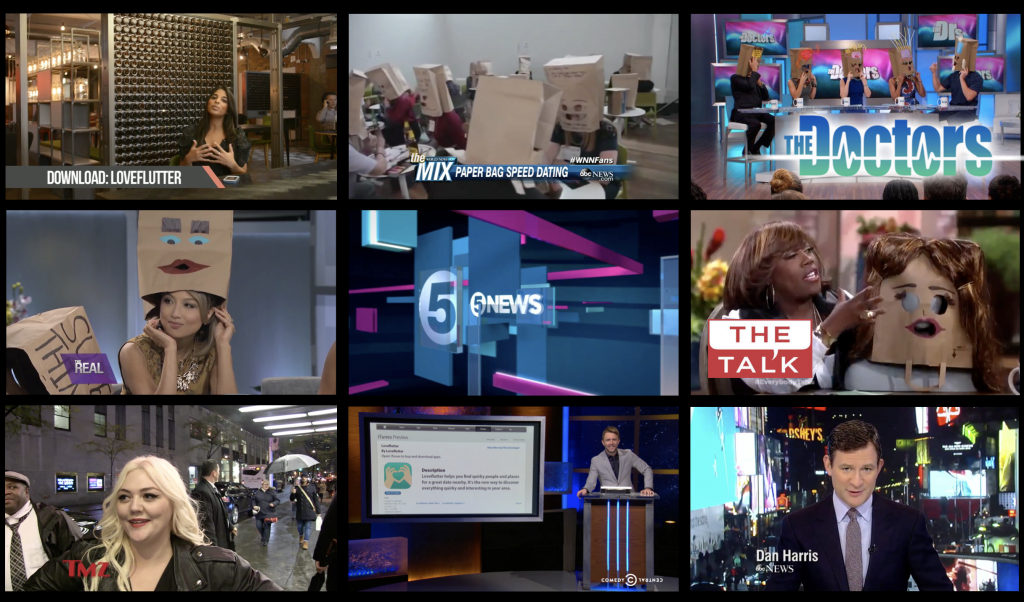 We partnered with Twitter to embed feeds into users 'connected' profiles adding more content to profiles that feel current – Linked Twitter profiles were kept private.
A humbling experience starting a business from scratch, building traction, buzz and opportunities. Lessons from my experience are to listen to what's useful, timing plays a big part, push outside of your comfort zone and many more.