Design Leadership at NewDay
NewDay provides Amazons credit card and Aqua Credit Card amongst others and I lead the amazing team of researchers, UX and product designers that build NewDay's products. Touching everything across customer life cycle, research, service design, strategy, customer experience, product, user experience, interface, brand and marketing.
Introducing design strategy and best practice
One of the first things to focus on was instilling a new design strategy. This was the over arching strategy to help teams deliver leading credit solutions that are easy to use, help people be better with credit and drive business results.
Design driven (design thinking)
Use design to bring innovative, validated, and best in industry experiences to customers and delivered at pace.
Data driven
Using data to inform what areas need to be  improved and focus on conversion metrics that make a real impact.
Customer centric
Understand and respond to customer needs and behaviours by designing new features and iterations that drive incremental change and add customer value.
Outcome driven
Focus on being outcome driven (not output) to deliver customer value and inform next steps. Outcomes help us understand the why and the impact our work has. 
Educating and helping the business understand key roles and responsibilities in design.
Head of product design
Design leadership and mentor product teams.
Build a leading design team to deliver market leading products.
Demonstrate design ROI / impact / reduce risk / cost saving.
UX research
Gain customer Qual and Quant insights. 
Integrate research best practices and industry benchmarks.
Identify strategic opportunities and inform product strategies.
UX designers
Explore opportunities to drive better customer outcomes.
Design best in class user experiences to maximise conversion.
Validate designs to improve task success rates.
UI designers
Design best in class interfaces to improve user experience.
Design leading usable and accessible experiences.
Design systems to support delivery and reduce time to market.
Rigour and design process
Introducing a clear design process has helped to manage stakeholder expectations, help break down complex problems and validate designs with customers to make sure we've designed to right thing before moving to development.
Weekly design critiques
Bringing the team together to share current work, ask for support to resolve challenges and encourage people to share constructive feedback. The critique was facilitated by one of the team members and we encouraged junior members to share and critique.
Daily stand ups
Surprisingly this was only ever done for developers, so we pushed the business to include design in development stand-ups. This helped improve communication across squads and we eventually moved designers to sit with developers as a squad.  
Weekly 121 sessions
To make sure everyone is feeling challenged and motivated I have regular 121's with the designers. The meetings are open and transparent, where I can share areas of focus, uncover areas of interest and help to further develop the team.
Onboarding partners to NewDay

Userzoom helped product and design teams validate designs with customers and get feedback that can influence decisions.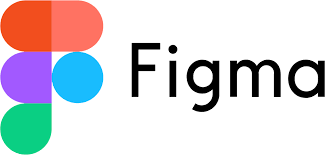 Transitioned the design team from Sketch to Figma, creating better workflows and ways of working with development teams.
Zeroheight is our partner to create NewDay design systems, integrating directly into Figma allowing developers follow styles, components and add code snippets. 
The right tools for the right job
I worked with the design team to create a workflow of design tools, to focus on delivering the right outcome by starting with the customer and ending with customer validation.

To guide designers and product teams, I created a simple framework to estimate design effort and prioritise work.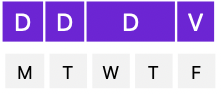 S – Improvement (10 days)


Team principles helping scale
I expanded the design team by 300% from 5 to 18 designers (12 perm and 6 contract) in 6 months, so to ensure the design team is aligned and producing their best work we established team design principles. It took some time but we got there in the end.
Confidence through clarity
We design experiences that build trust and confidence, by removing jargon to help customers better understand and easily do what they need to do.
Insights driven design
Feedback is fuel. We perform research to understand behaviours, analyse competitors, use data, get feedback and build insight to inform our design decisions.
Start and end with people
We build empathy and see problems from the customer point of view. So we can design the right thing, at the right time in a customer's life cycle.
Add value, not features
If it's not needed, it's not necessary. We don't measure the success by the number of features that we ship. We are hypothesis driven so we measure the success by how well we exceed users' needs.
Measure, Learn, Improve
The only way to improve is to learn from things that didn't go as expected. We make incremental improvements that lead to success and improve customer satisfaction.
Beautiful and usable
First impressions do count and influence attitudes big or small. We create beautiful interfaces to drive momentum across NewDay and build on our positive relationships with customers.
Product and design feedback loops
Below is the model I've implemented at Newday. Continuous learning from macro and micro feedback loops, fuel continuous design and development agile delivery.
Shaping the product roadmap
Improving how the product and development teams work together. 
Through regular retrospectives
Planning design to get ahead of development by at least 4 sprints (1 month)
Demonstrating the commercial impact of design
In the time that I have been at Newday I've been putting case studies together to use as good examples of how design has been able to impact the business. I've mentored teams to use a Lean experiment map framework to help show the impact of design to the business – Lean experiment map
For example: we made a key improvement to the acquisition journey in our acquisition team after identifying:
– high number of customers calling to ask the status of their application
– a significant drop off mid way through customers applying for credit
Problem
Customers dropped off mid way through the new account signup
Insight
Heuristic review showed it wasn't clear to the customer there was more to-do
Hypothesis
If we help users see there are more steps to complete, less customers will exit the application 
Actual results
12% increase in conversion. Uplift equal to 1,447 accounts per month
This improvement showed an uplift of 12% in new account signups – £1.5m value (over 3 years). And reduced call volume into the call centre reduced call centre costs.
Building culture and design team spirit
I wanted to also go further and establish an events format – used to recruit new talent but firstly to actively encourage the design team to put themselves out, speak about their experience and represent Newday.
Our first event was with a design community meetup called UX Playground and I've partnered with UX Crunch to host future Junior and design leadership events at Newday.
London based monthly meet-up focussing on UX design principles. 90+ attendees.
Community 3316+ members.


London's largest user experience networking event. Junior UX Crunch events offer top-notch industry insight.
Newday / UX Playground event
Validating designs with Userzoom
As part of the design workflow I've pulled the customer into the picture, giving design teams the autonomy to user test their designs. Userzoom helps the team conduct qualitative remote user testing with target customers with both moderated and unmoderated methods. A tool which has really helped the team stay lean. Below are some examples of how Userzoom has been used to validate new features.
Helping customers raise a dispute online
A big driver for Newday is to better help customers self serve online and reduce call centre volume. After analysing customer call volume we found that transaction disputes took up the majority of call types, which helped us to identify the opportunity. With this insight we designed a solution to help the customer raise a dispute about a transaction.  
Adobe XD (Raise a dispute journey) – Prototype link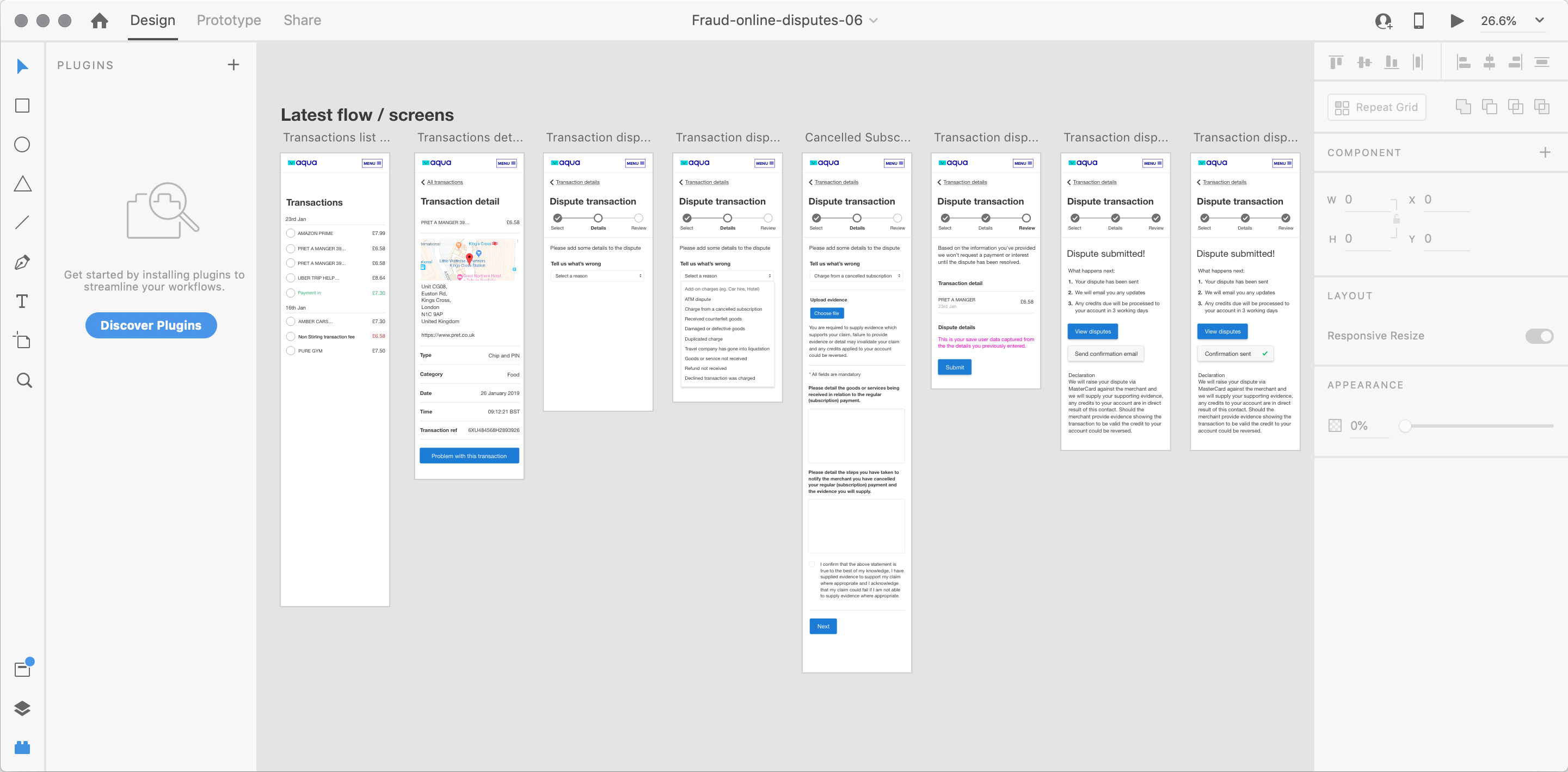 Measuring the effectiveness of the solution
Wireframe prototypes were tested with the end users to see if they could clearly complete the task. I've summarised the results below:
Task 1 – Please navigate the page and select an option to show only subscription transactions.
Task 2 – Please find the Amazon prime transaction and cancel the Amazon prime subscription from the transaction details page.
Task 3 – We'd like you to raise a dispute because you've noticed a duplicate transaction – please click one of the duplicate transactions from the list and submit a duplicate charge dispute.
Think out loud studies - Testing new features
Other tests we perform to get customer feedback on new features is by using think out loud as a method to observe if the solution was easy to use. An example of this was used for Faster Payments by using 'Open banking' to setup regular faster payments to your credit card. This benefits the customer by being able to pay immediately on their due date rather than 3-4 days for batch payments to clear.
Scenario – You are a customer of Aqua and you have heard they are offering a new way to pay off your credit card balance. This method allows you to connect directly to your online bank to pay directly from any of your accounts.
Task – Assume for the purposes of this task that you bank with Lloyds Bank. Go to the Aqua app and pay off your full statement balance of £100 using the new online payment method.
Design systems
Creating consistency and efficiency
At NewDay as part of building the function we wanted to help teams work efficiently and one way as a team to create operational efficiency in delivery was to build design systems.
Its not a small task and this is something the designers within the teams continuously add to and improve over time. We partnered with ZeroHeight as our preferred tool to manage our design system because of the seamless integration with Figma and also the collaboration with developers being able to add code snippets.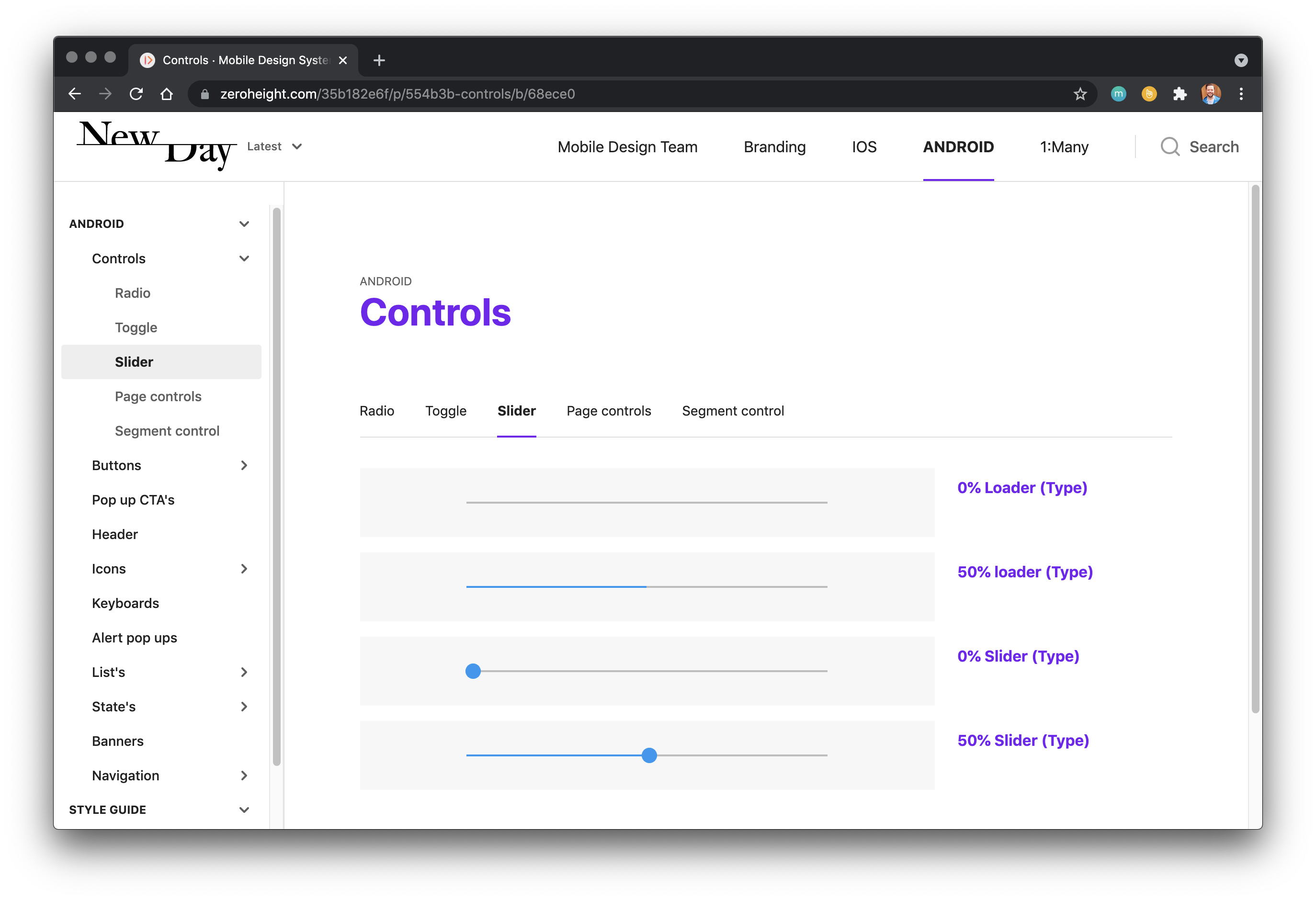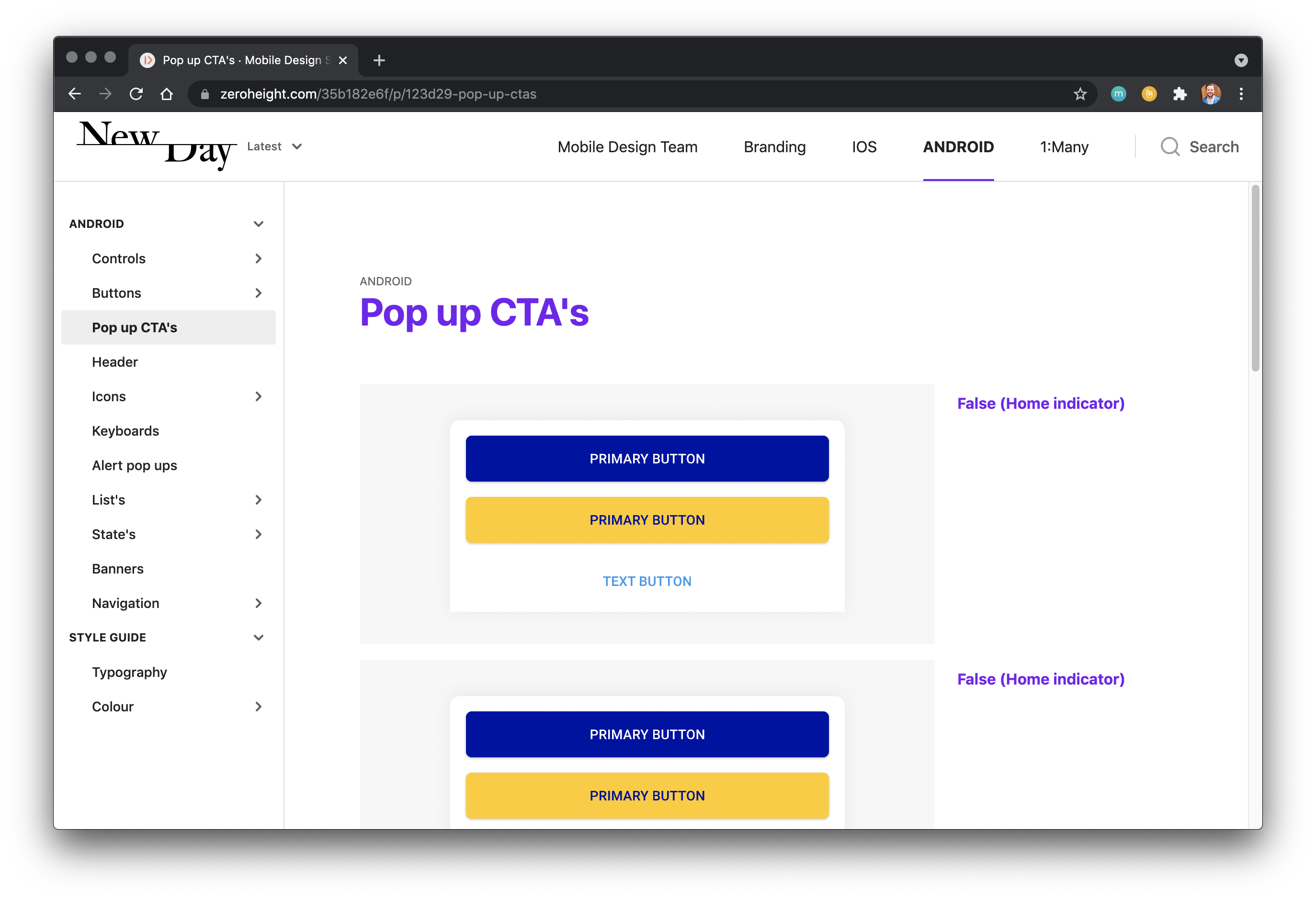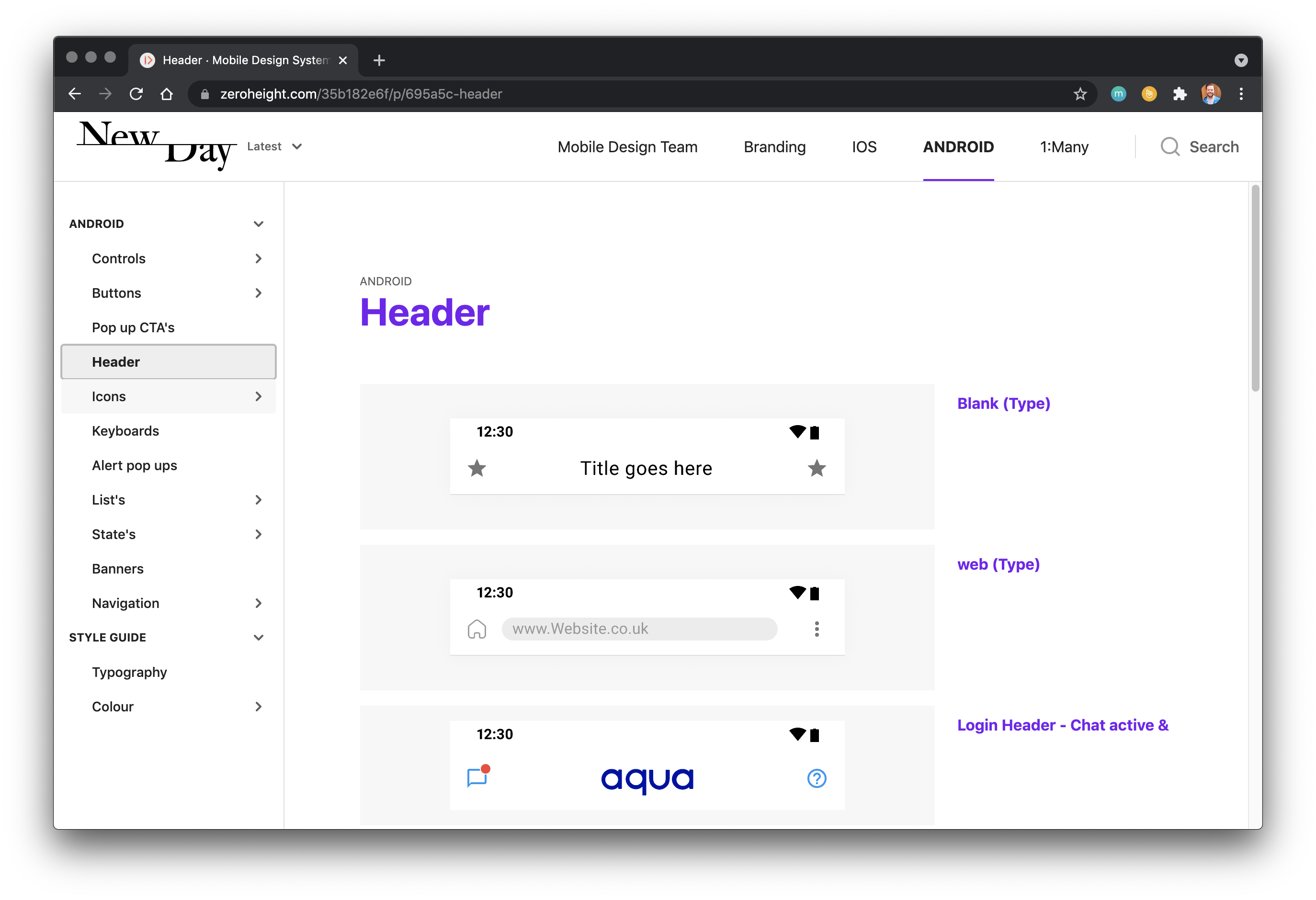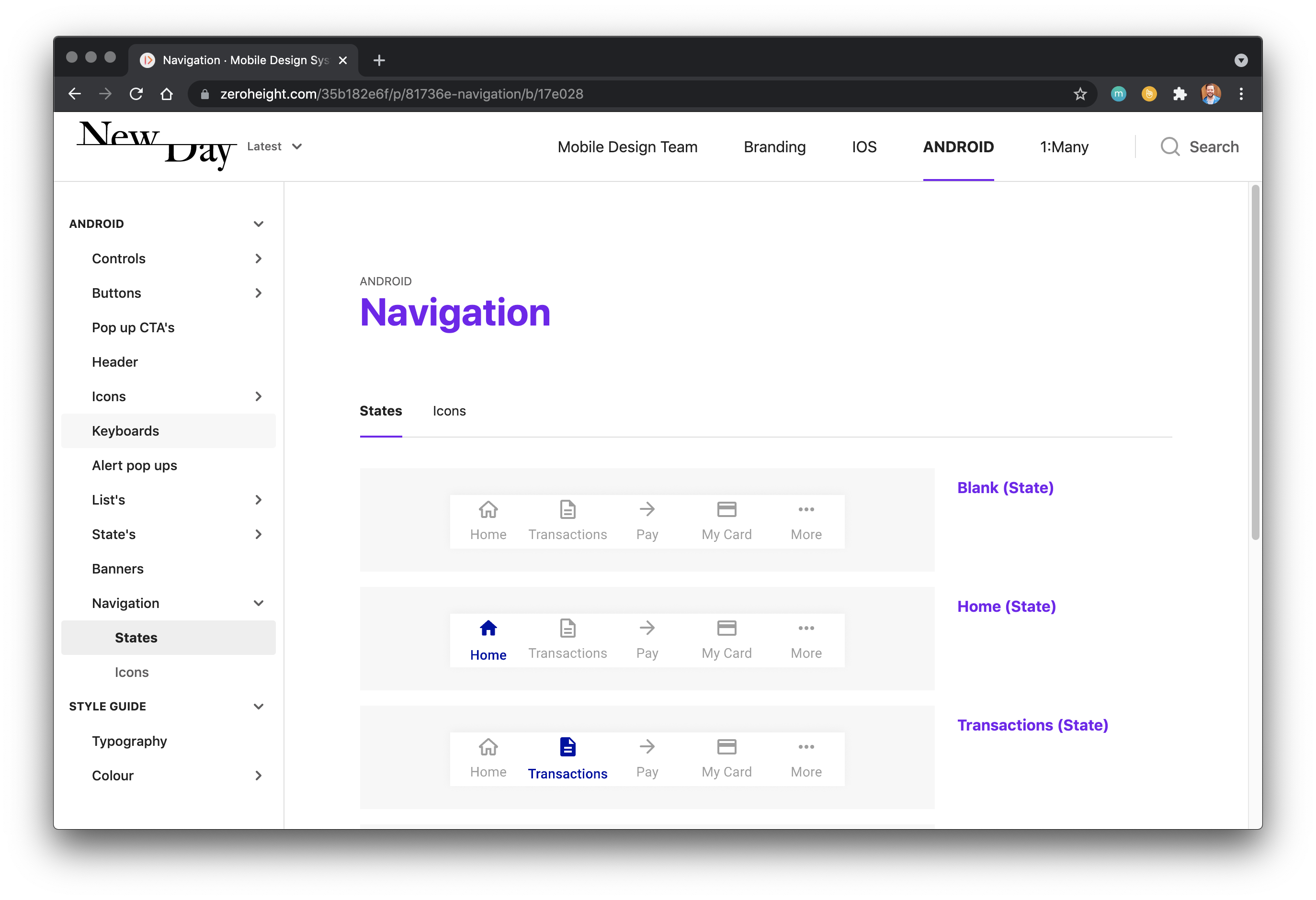 Insights Guild
Sharing insights across NewDay
Need to add Insights guild format
'The Pitch'
Innovation within teams
I setup a format across all of NewDay to drive innovation across all teams from commercial, product, development and design. Teams can get together and pitch their ideas to a panel of 'investors', which in this case was the C-level suite. Pitchers have 10mins to pitch their ideas and present the problem, opportunity, solution, commercial or operational outcomes and ask for investment. This gives the panel of investors a chance to ask questions and invest in their idea to be a focus for innovation time.